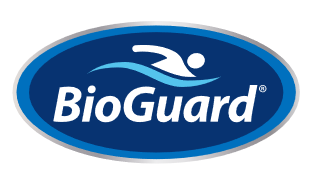 We feature BioGuard Pool & Spa Chemicals!
Let Greenwood Pools & Spas be your complete pool and spa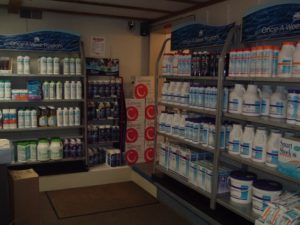 chemical source.  We supply both chlorine and non-chlorine systems for your pool.  We also handle Bromine, Chlorine and Nature 2 for spa treatment.
Treating your pool or spa should be easy and safe.  We can help take the guesswork out of your pool or spa water needs.  Our staff is highly trained in all aspects of pool and spa chemical treatment.  Training our staff is a continual process that we are proud to pursue on an annual basis.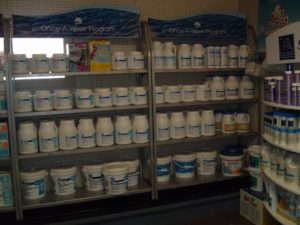 When it comes to pool chemicals, cheaper isn't always better and not all chlorines are the same.  Trying to save money on your pool or spa care can cost you in the long run.  We can help put you on a complete chemical program to ensure the health of your pool and spa water.  Our programs are simple and won't take a lot of time to complete.
It is also very important that you test your water weekly at home and have it tested monthly by your pool and spa professional.  If the pH of your water is too low, it can damage plumbing and equipment, such as your heater or pump, in a very short time.  High chemical levels can also damage your pool and bleach clothing.
When we test your water, you will receive a complete computerized water analysis with step-by-step instructions on keeping your pool in the best shape for years to come.